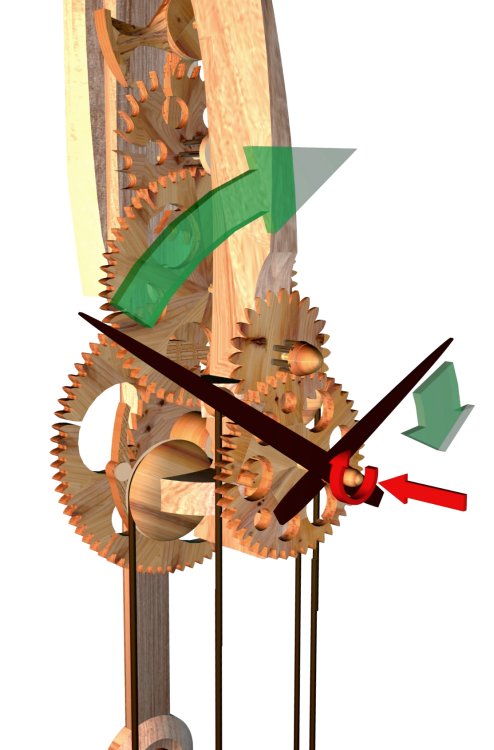 Adjusting the Time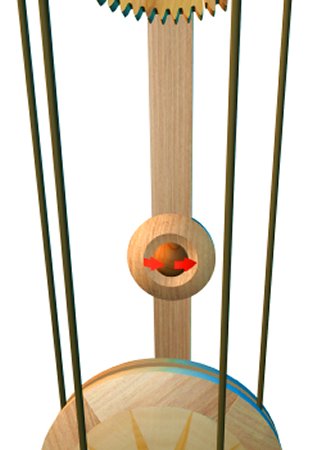 Adjusting the Speed
The illustration on the left shows how the hands are changed - the adjuster is pushed in to disengage the hands from the rest of the clock before being rotated to set the time.
The timekeeping is adjusted by rotating the pendulum adjusting ball (right illustration - rotating in the direction shown makes the clock run faster).
These clocks have been designed to accommodate the changing nature of wood as it responds to its environment, excellent long term reliability can be expected. Some clocks will require adjustment as they settle in to their new home.