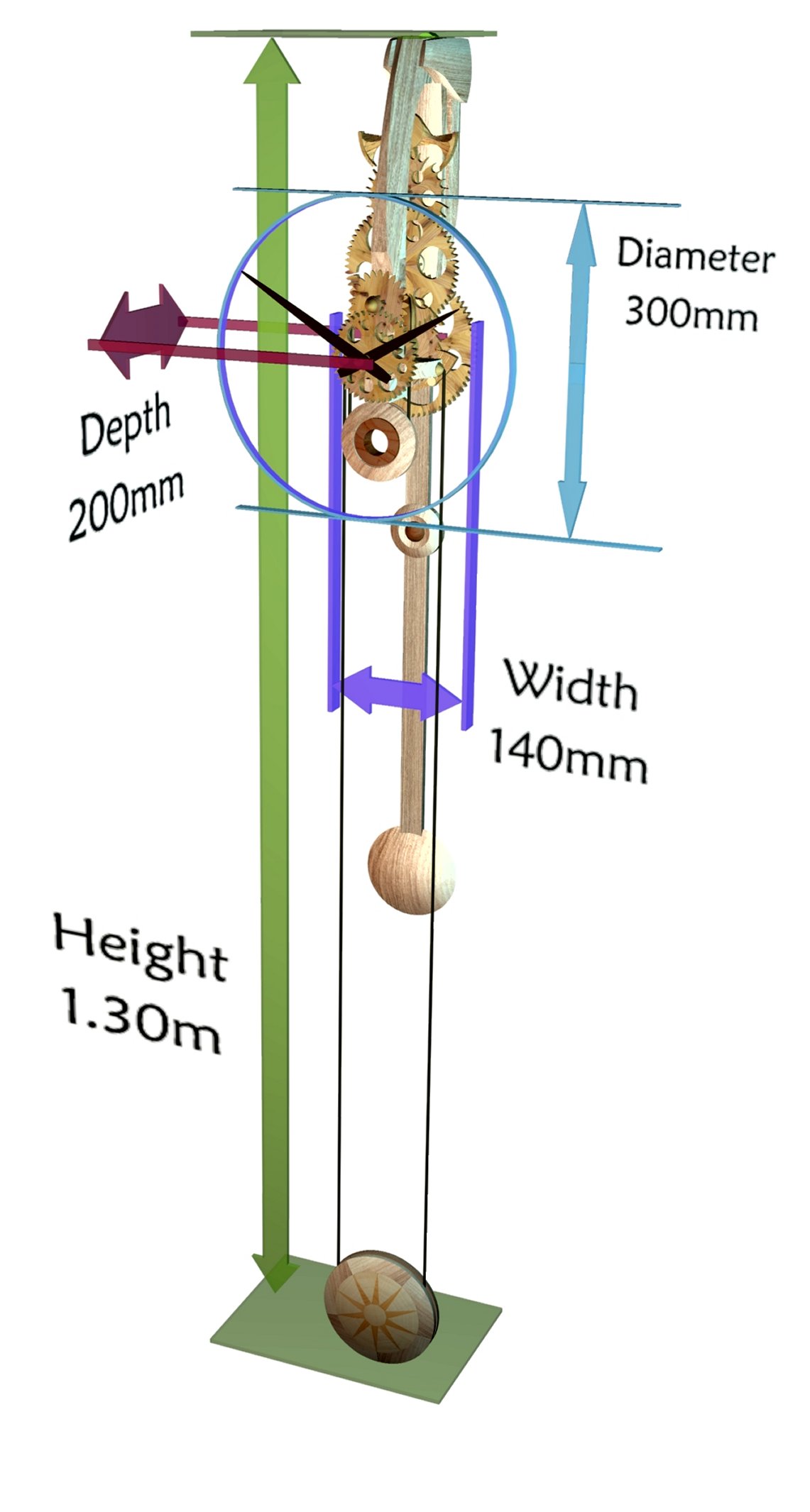 Overall Height: 1.3m from top of clock to bottom of weight when fully run down. The top of the clock should be a bit above eye level.
Overall Depth (distance out from wall): 200mm from wall to the tip of the time adjuster.
Overall Width: 300mm including the sweep of the minute hand; the clock mechanism itself is 140mm wide.